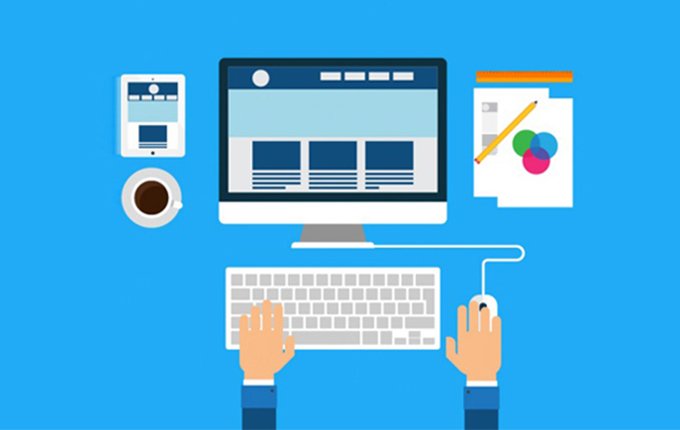 Having a business website is of great importance. A website helps businesses grow and sell their services or products and allows a brand to prove themselves different from their competitors, especially for clients who depend entirely on the internet for learning and everything about any company. Due to the importance of website increases and it becomes an asset of a company that will build credibility, share information, and makes your company stand out in the marketplace.
Considering the web design importance and the quantity of time people spend on the internet, businesses must have an online presence.  To have a professional website for both small and large business owners has become pivotal.
In order to know why having a website is crucial and an important key. In this article, I will explain to you the importance of web design.
Professional Web Design
Website visitors will have no reason to keep on your Web page until they are persuaded to. Visitors will get bored quite quickly and expect something fresh to grab their interest whenever they visit a website. So, businesses must create their websites with unique designs and architecture so that consumers are offered convenient navigation and exceptional features. This will attract more visitors to have an insight into your website and genuinely purchase from your business.
Sales
The visibility and access of your business expand enormously with a website, as it could be reached or accessed from any place in the world. So, websites help companies break geographical boundaries and remarkably increases their sales.
Cost-Effective
A physical store requires a huge investment for renting or owning or a commercial area. Besides that, interiors, furniture, and employees will also be an additional cost that could not be ignored. On the other hand, creating a website is very easy and cost-effective. With CMS such as Wix or Shopify, one can easily build a website with little. Only if you are setting up a complex website such as E-commerce or complex facts and filters, or one with thousands of pages, then you might need the help of experts. However, the cost can still be low as compared to setting up any physical store.
Visibility
Websites could become your online office, store, or showroom at a very low cost. A physical store will have reach and popularity within a particular area of its location, depending on its type. But when it comes to a business with having an online presence, the reach and visibility have no boundaries. Users from anywhere in the world can reach or access your website.
Conclusion
The importance of a website for businesses might be understood as the difference between growing and getting left behind. There are several ways, as you have learned, to let a website work for marketing purposes. But hardly any of these purposes will be achieved if there is no website of your business in existence. Create a website from which you can market your presence to the whole world.
It is recommended to hire Imporiotech.com to get web designing services.